MOSQUITO CONTROL TREATMENT
---
THE ONLY GOOD MOSQUITO IS A DEAD ONE
Each day, thousands of blood-thirsty mosquitoes attack your home and ruin your enjoyment of the outdoors and causes diseases. At Evergreen, we help eliminate the nuisance of mosquitoes and protect your family from the diseases. Treated by our professional applicators around your home and throughout your backyard, this acclaimed, trusted, and dependable Mosquitoes Control solution eliminates mosquitoes on-contact and continues working for up to days.
Evergreen Fumigation gives quality services for Mosquitoes Control. We help to eliminate the nuisance of mosquitoes and protect your family from diseases.
Mosquito bites are more than just annoying they're dangerous.They can be very dangerous. These mosquitoes have a known reputation for transmitting diseases from person-to-person. With Evergreen, you will have the peace of mind that your squad is not facing a bite each time they step outside of the house.

EVERY MOSQUITO PROBLEM - WE PROVIDE SOLUTION
We take pride in handling a mosquito problem right the first time. When our expert technician arrives at your home, they will address your problem at its cause and identify the unique areas of risk around your property. Mosquitoes have a life cycle, so we disrupt it by spraying the areas in which they are likely to feed and reproduce. Once applied, customer's is provided even greater protection as mosquitoes attempt to feed off your surroundings , as the residue from the treatment will knock them down too.

START ENJOYING YOUR MOSQUITOE FREE LIFE AGAIN
For perfect protection, long control is highly recommended. Evergreen will remind you in advance of upcoming service and leave you a notice that we've visited. Service is automatic, and you don't need to be home during the application! We spray smartly to avoid causing harm to pollinators and plants and take pride in following environmentally responsible practices.

WHEN TO SPRAY FOR MOSQUITOES
One question that many off-the-shelf mosquito sprays address is what time of day is best to use their product. Typically, manufacturers encourage users to spray for mosquitoes early in the morning or later in the evening. These cooler times of the day are when mosquitoes are most active. However, with our protection treatment, our expert can treat your property any time of day to ensure it receives continuous protection from mosquitoes.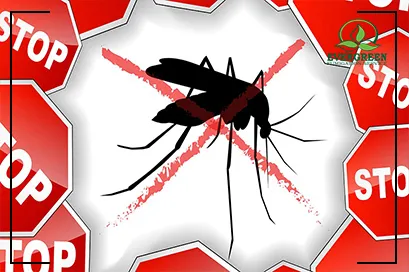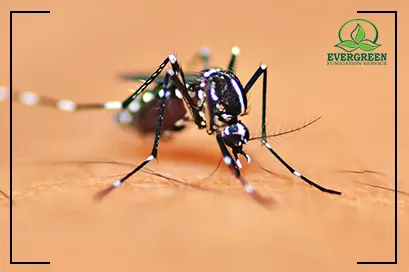 HOW TO TREAT A YARD FOR MOSQUITOES
One way to determine how to spray for mosquitoes in a yard is by examining the yard's unique design. Every time one of our expert arrives at a home, we create a custom spray plan based on key features of your property such as the perimeter of your house and yard, tall grass, weeds and bushes.

WHAT WORKS BEST FOR MOSQUITO CONTROL?
Many off-the-shelf solutions for Mosquito Control are offered at local stores and online. These products include sprays, candles, electronic "zappers", repellents, and other products; these all might work temporarily, but they are far from long-term solutions for mosquito problems. Evergreen suggests there are two highly-effective ways of controlling mosquitoes: yard maintenance and our Barrier Protection Treatment.

How to reduce mosquitoes with yard maintenance:

Get scheduled mosquito control treatments.
Mosquito Squad's Barrier Protection isn't just immediately effective—it has lasting power. When our team goes to a home, we create a professional plan-of-attack for maximum mosquito eradication. We'll focus on areas mosquitoes breed, feed, and hide during the day. As a result, our treatment eliminates up to 90 percent of mosquitoes from your yard and continues working for days!

WORK BACKED BY A 100% SATISFACTION GUARANTEE
We have trained our staff to do the job correctly, every time. We are so confident that you will be satisfied with our service, we are backed by a satisfaction guarantee. If you are not happy for any reason, let us know. We will quickly rectify the issue so that you can join the other thousands of happy clients that we regularly service in the nation.